Is Raku Pottery Food Safe: What You Need to Know
Raku pottery is an ancient Japanese technique used to make raku pots. This firing process has been gaining popularity in recent years. But the question remains: Is raku pottery food safe?
There are several reasons why most raku pottery is not food safe. First, the Raku firing process is quick and involves thermal shock that causes crazing and cracks in the glaze. Secondly, the raku clay and glaze can have a porous surface and can be quite fragile and chip easily.
This means that most Potter's raku firing processes or glazes will not seal the pottery or withstand the everyday use of a functional object. To find out more, let's take a closer look.
Affiliate Disclaimer: We are ambassadors or affiliates for many of the brands we reference on the website. As an Amazon Associate, I earn from qualifying purchases.
Why Raku Pottery Is Not Food Safe
Because the Food and Drug Administration says that an item can only be called food safe when it can come into direct contact with food, and does not cause a serious food safety or hazard to anyone who eats that food.
With that said, these are a few reasons why Raku Ceramics would NOT be in that category.
Raku Glaze
While Raku pottery is beautiful and unique, many Raku Glazes and Crackle Glazes can contain metal oxides such as chromium oxide, copper, and lead. These metals are toxic if consumed, and toxins are known to leach out of the pottery, making it unsafe to place food or liquid on it.
Although Low-fire glazes may state on the label that they are food-safe, they will still not be food safe after the glazes are raku fired. Even if you seal your Raku pottery after firing, it may not withstand the everyday use of a functional object.
Raku Firing Process
Raku pottery is made using a quick-firing process.
After the clay pots are Bone Dry, place them in the kiln for a bisque fire. Ethier a Gas or Electric Kiln is recommended. Then glaze and fire the pots in a Gas or Raku Kiln using a fast low-temperature firing method. Heating the pottery to 1,800°F (982°C).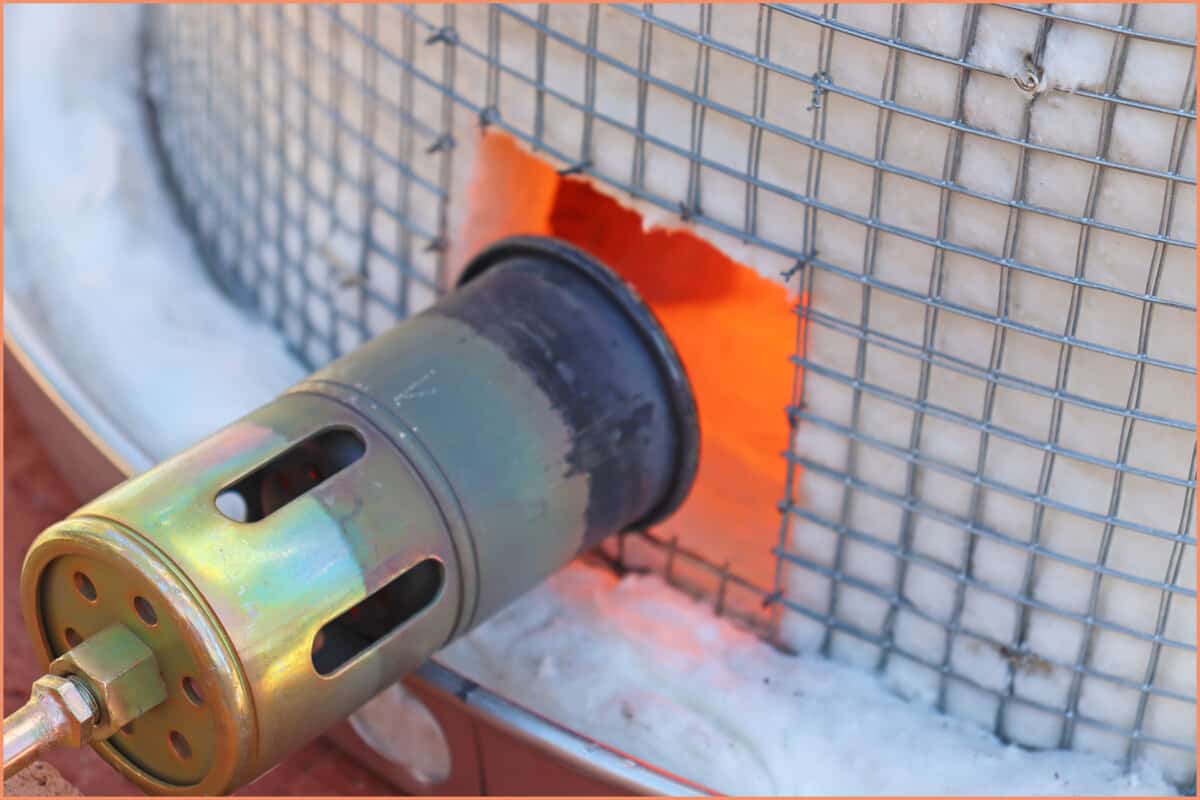 Some potters will fire lower or higher for different effects, which is still a low temperature. Firing to lower temperatures leaves the ceramic piece more fragile and porous.
The kiln is fired up fast, and the red hot pots are quickly removed from the kiln. This causes thermal shock.
Then the pots are placed in a reduction chamber with combustible materials. These combustible materials create a chemical reaction with the smoke, glazes, oxides, and reduction atmosphere.
This means that the glaze is more likely to Craze or Crack, which can harbor bacteria and make it unsuitable for food consumption. Sometimes this can cause the clay body to crack also. Unglazed raku clay bodies also can not be food safe because they are fired at a lower temperature.
To learn about the whole process, you can go to, How To Make Raku Pottery: A Step-by-Step Beginner Guide.
How to Try to Make Raku Pottery Food Safe
Modern techniques have modified the firing process, making certain forms of raku suitable for use with food items. These modified versions are called "food-safe" raku ware, which does not make it dinnerware safe. Dinnerware safe involves higher temperatures during the bisque firing process and less porosity in the finished product.
The raku glazes must also be non-toxic and lead-free before being considered safe for use with food items; this ensures no harmful chemicals will leach into any dishes.
An Alternative
You can try to make your raku pottery food safe by using a food-safe clear glaze and firing it in a gas or electric kiln at a higher temperature.
However, It's Important to Note that this process can change the look and feel of your Raku pottery and may not be able to do it to a lot of pieces.
If you must use Raku-fired pottery for dry foods, such as fruit or nuts, without any sealant, be sure to take appropriate safety measures. In that case, you can always place a liner on Raku-fired pottery.
Testing for Lead
Before using any raku pottery pieces for dry food, it is important to test for lead. Lead is a toxic metal that can be present in some pottery glazes. You can purchase a lead test kit online or at a hardware store. Follow the instructions carefully to test your own raku pieces of pottery for lead. If your pottery tests positive for lead, do not use it for any food or drinks. If you plan to use any Pottery for Food, it is essential to ensure the glaze is lead-free.
Is Raku Pottery Food Safe With a Sealant
One way to try to make raku food safe is to use a Food-Safe Sealant. You can apply a sealant to the inside of the pottery. This creates a barrier between the food and the pottery.
Some potters also recommend Tung Oil for the inside of pottery. Tung oil is FDA Food Contact Safe. The oil hardens when it is applied, creating a hard, protective surface.
However, it is Important to Note that even with a sealant, raku pottery is not recommended for use with acidic or liquid foods, as they can still penetrate the sealant and come into contact with the pottery. So, even if you seal your raku pottery, it is still unsafe to use as dinnerware.
Risks of Using Raku Pottery for Food
Although Japanese culture uses raku tea bowls for Japanese tea ceremonies, the Western raku technique (American raku) may not be approved by the FDA. This is because of the rapid changes in the raku firing technique, low-temperature firing, and possible high metal content on the surface of the pieces.
If you are considering using a Raku piece of pottery for food, it is important to understand the risks. Toxins can leach out of the ceramic surface and contaminate your food.
Because the raku glazes will craze or crack, the raku ware can harbor bacteria and make it unsuitable for food consumption.
Using Raku Pottery for Decorative Purposes Only
Overall, I think avoiding using Raku pottery for food is best. Instead, use it as a decorative piece.
Suppose you want to use your raku pottery for decorative purposes only. In that case, there are still restrictions on the type of glaze or clay body you can use. You can use any low-fire glaze or clay body with heavy grog or sand.
Overall, while trying to make raku pottery food safe is possible, it is not recommended for use with liquid or acidic foods. However, it is still recommended to use raku pottery for display only or for dry foods with a lining to avoid exposure to any potential health risks.
To learn more about Raku pottery, Check out: What Is Raku Pottery: Facts and Tips for Beginner Potters.
Conclusion
While raku pottery is beautiful and unique, most raku pottery is not food safe because of the raku process. Therefore, it is not a safe option for dinnerware.
It is important to note that many raku glazes contain metal oxides such as chromium oxide, copper, and lead, which are toxic if consumed.
It is best for decorative use. If you are interested in making pottery that is safe for food use, it is best to explore other materials, firing techniques, and glazes that are specifically formulated for this purpose.